INTRODUCTION
by Raymond Vassallo
Welcome to the Maltese islands as seen through the lens of Gino Galea. This is the product of many decades of passion and experience in the art of photography and a will to excel in not only capturing the scene but also in doing so with an artistic flair and perspective.
In this vast image bank, where new images are constantly being introduced, the main focus lays on the characteristics, beauty and the unique charm of Malta, Gozo and Comino. Gino's photography displays an exceptional level of balance between the simple, the aesthetic and the artistic. From portrait commissions to his extensive photographic depictions of the beauty of the Maltese archipelago, his award-winning style captures the atmosphere of the scene to an unprecedented degree. This is what transforms an image into a work of art. Whether in high-quality print or on canvas, Gino Galea's images are there to be cherished and enjoyed for posterity: they are moments captured for eternity.
Mainly this unique image bank comprehends landmarks, aerial views, landscapes, seascapes, the people and their identity, their attire and habits besides traditions, culture and much, much more.
All the images that are being produced within the respective galleries were captured by Gino Galea from the 1980's across the years up to recent times – a span of almost forty years! More recently, he was ably assisted by his offspring namely Alison Kind and Clifford Galea Valletta both expertly mentored by him from their childhood days.
This library contains an invaluable source of superior quality photographic images that can be printed to order on the desired medium of your choice. You could also have your favourite Maltese landmark in "high-resolution form" for the printed media, or perhaps to be used online – the choice lies entirely with you! Just combine your preferred image with the printing material of your choice and you will have a fine art print that enhances the décor of your home or offices at a reasonable cost. The price range varies according to the medium, material and size being ordered. This could be a "digital file" for printed/online jobs, images printed on canvas, fine art, a simple print or any other medium.
Each gallery within the library is constituted by a number of original quality images that are probably a great source of reference to publishers, website designers, tutors, students and potential visitors to the country. Most of the images contained in the library may bring about a sense of nostalgia to the Maltese communities living abroad – they would love to browse through particular galleries as the contents would definitely bring a tear of joy to their eyes while reviving past memories of their beloved home country. You are, therefore being invited to embark on a journey through the respective galleries and if an image or two happen to catch your eye, then, feel free to acquire by simply dropping in your basket – enjoy!
OUR SERVICES
Additionally our team of professional photographers are regularly  commissioned for on-site scenic shooting of the Maltese islands. You are invited to ask for a quotation for any of the below services that you may be interested in.
PR coverages

Drone filming

Social events

Business & executive portraiture

Studio sessions
Printing of images on canvas

Weddings

Filming services

Print to print reproductions

Passport/visa/identification portraiture
Lamination of prints

Personalized photo gifts

Photo manipulations & effects

Prints for exhibitions/fairs

Fine art photography.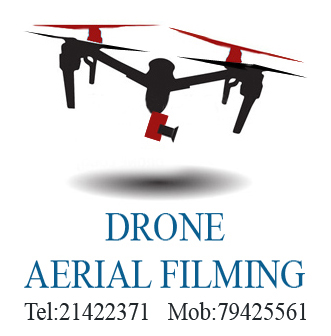 Know The Photographers Behind The Lens
Gino Galea 
ARPS AMPA LBIPP AMPS AMIPP Dip.PP ASWPP 
Master Photographer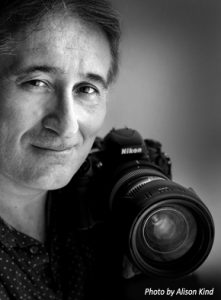 Gino Galea is an accomplished professional photographer who made his first steps in photography through his passion for aviation. A qualified draughtsman, he combined his artistic flair to his geometric training to establish himself as one of the leading photographers in Malta.  He had served as the official photographer of the national airline Air Malta plc and its group of companies for more than thirty years (1979-2013). He was a regular contributor of images to the airline's publications, fairs, portal and other promotional material.  Additionally, he also provided the Malta Tourism Authority with photographic material to promote the island's publicity.
Gino Galea classifies as a 'photo artist' which explains his highly creative approach to photography. His accolades, awards and qualifications are many and have seen him make the news for his skills regularly. Reportedly taking his inspiration from the beauty of the Maltese Islands, he takes a new and passionate perspective on all his photographic endeavours but one that he also applies lovingly to wedding photography. His unobtrusive style ensures he catches moments of real emotion between a bride and groom, their friends and families. His state of the art equipment makes a sturdy vessel through which he can create his cherished masterpieces.
Gino Galea can boast of a unique and prestigious collection of international celebrities and high profile personalities that includes royals, sportsmen, pop-stars, exclusive backstage coverages, etc. that were captured by his lens across the span of over three decades.
Many of his photos appeared in world-renowned magazines viz. Time and National Geographic and there is a reasonably high demand for his works by local newspapers for their cover pages. Similarly, his expertise is much sought after by producers of programmes of leading local TV and radio stations – over the past twenty five years he was regularly active on various programmes including phone-ins giving his professional advices to enquiring tele-viewers and listeners.
He oversees the running of the photo studio at Mosta (which is jointly administered and run by his daughter Alison Kind and his son Clifford Galea Valletta) and ensures that the output is of a high standard and to the entire satisfaction of the customer.  
This website has always been a dream-come-true for Gino dating back to the early days of the introduction of online communication.
In a nutshell Gino Galea's passion for photography has been his profession since 1980!
Achievements and Credits:
1979 – Qualified as an Architect Assistant & Draughtsman in Civil Engineering at the New University of Malta
1979 – Joined the National Airline, Air Malta Plc – assigned to the Advertising & PR section, main focus assisting on official photographic coverages.
1983-1985 – Completed an intensive course at the School of Arts namely in Art & Design. 
1989 – Joined the Malta Photographic Society (MPS).
1991 – Licentiate from the Royal Photographic Society (LRPS).
1992 – Associateship from the Royal Photographic Society (ARPS).
1992 & 1994 – Won the Mazda Photo Contest International Award.
1996 – First photographer from Malta to be online with a photo gallery.
1996 – Recognition as a Master Photographer through Associateship with the Master        Photographers Association (AMPA).
1996 – Licentiate from the British Institute of Professional Photography (LBIPP).
2000 – First ever distinction granted by the local institute, through the Associateship with the Malta Institute for Professional Photography (AMIPP) of which he is a founder-member.
2000 – Distinction through Associateship with the Malta Photographic Society (AMPS).
2000 – Diploma in Photographic Practice (Dip. PP) sponsored by the Masters Photographers Association (UK).
2001 – Received 'Mario Acerboni Wedding Portfolio of the Year' award sponsored by BIPP.
2001 – 'Master Photographer of the Year Awards' held at Coventry, UK. Winning photo in the Press & PR Photography -Overseas Category.
2003 – Set-up of commercial studio branded 'Gino Galea Photo Artist'.
2005 – Associateship with the Society of Wedding Professional Photographers (ASWPP).
2011 – Entrusted as official photographer of the 'Sovereign Order of St. John of Jerusalem, Knights of Malta'.
2011 – Assigned by European Commission for the coverage of events in Malta.
2014– Gold Award in 'Travel Category' – Society of Wedding Professional Photographers of the UK.
Entrusted various exclusive assignments commissioned by the British High Commission in Malta to cover the official visits of dignitaries that included H.M. Queen Elizabeth II, HRH Princess Anne, Prime Minister Tony Blair and footballer David Beckham.
Staging of solo exhibitions both locally and abroad: namely in Casablanca, Istanbul, Catania, Athens, Ragusa and Brussels.
Alison Kind
BSc. IT (Hons) LSWPP LMIPP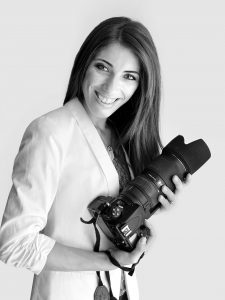 Alison Kind nee Galea Valletta graduated in Information Technology at the University of Malta in 2009.  The actual theme of her highly successful thesis was directly related to the art of photography. She had created an Image Ranking software through which one can filter a large quantity of images in respect to their technical criteria such as composition and other matters.
She was born and bred in an environment where imaging and still cameras are the bread-and-butter of everyday life – she is Gino Galea's daughter!
This environment had slowly but gradually instilled in her a passion for photography. Her first breakthrough step towards the art of imaging was in 2001 when she attended an intensive course at the University of Malta specializing on photo editing. By that time she was already assisting and supporting her father in many event photography particularly in modelling and weddings.              
In the following years her interest in the profession grew by the day and effectively in 2009 she was awarded a Licentiate from the Society of Wedding Professional Photographers (LSWPP). Furthermore in that year she also received the Licentiate from the Malta Institute of Professional Photographers (LMIPP). 
Alison is a photoartist who holds the power to move a client with images that may convey far more than what words can express. She has a remarkable flair for creativity which she professionally demonstrates in the execution of her duties either in the studio or on location. Her determination, passion and professional approach fast established her as one of the leading photographers especially in the wedding photography sector.
Presently she jointly runs and administers the studio 'Gino Galea Photo Artist' located in Mosta.
Clifford Galea Valletta
BSc. ICT (Hons)
Clifford Galea Valletta graduated in Information Communication Technology at the University of Malta in 2013. He was bred in an environment where the art of photography is a predominant feature.
Ever since his younger days he demonstrated a strong inclination towards IT which at those times had been introduced to the national curriculum.  Moreover, he was constantly under the watchful eyes of his father, Gino Galea, who mentored his son's passion for the art of photography slowly but steadily along the course of the years that followed. 
In his student-worker days he was engaged by Bank of Valletta plc as a programmer in the IT department. Eventually he went on to consolidate his position as a programmer with another ICT company, Crimsonwing. Clifford further enriched his academic achievements by undergoing studies in photo editing as well the design and construction of websites.
His first assignments as a photographer were photo model shoots – gradually his duties were extended to cover a variety of social functions such as weddings, baptisms, parties etc. to the extent that he regularly carries out professional studio sessions too. The latest addition to his duties is the handling of aerial photography by drone ever since its introduction. 
Presently he jointly runs and administers, the family-run studio in Mosta 'Gino Galea Photo Artist' – he is solely responsible for the IT support of the concern. 
To sum it all up Clifford is the mastermind and webmaster of this site – www.maltaphotos.com